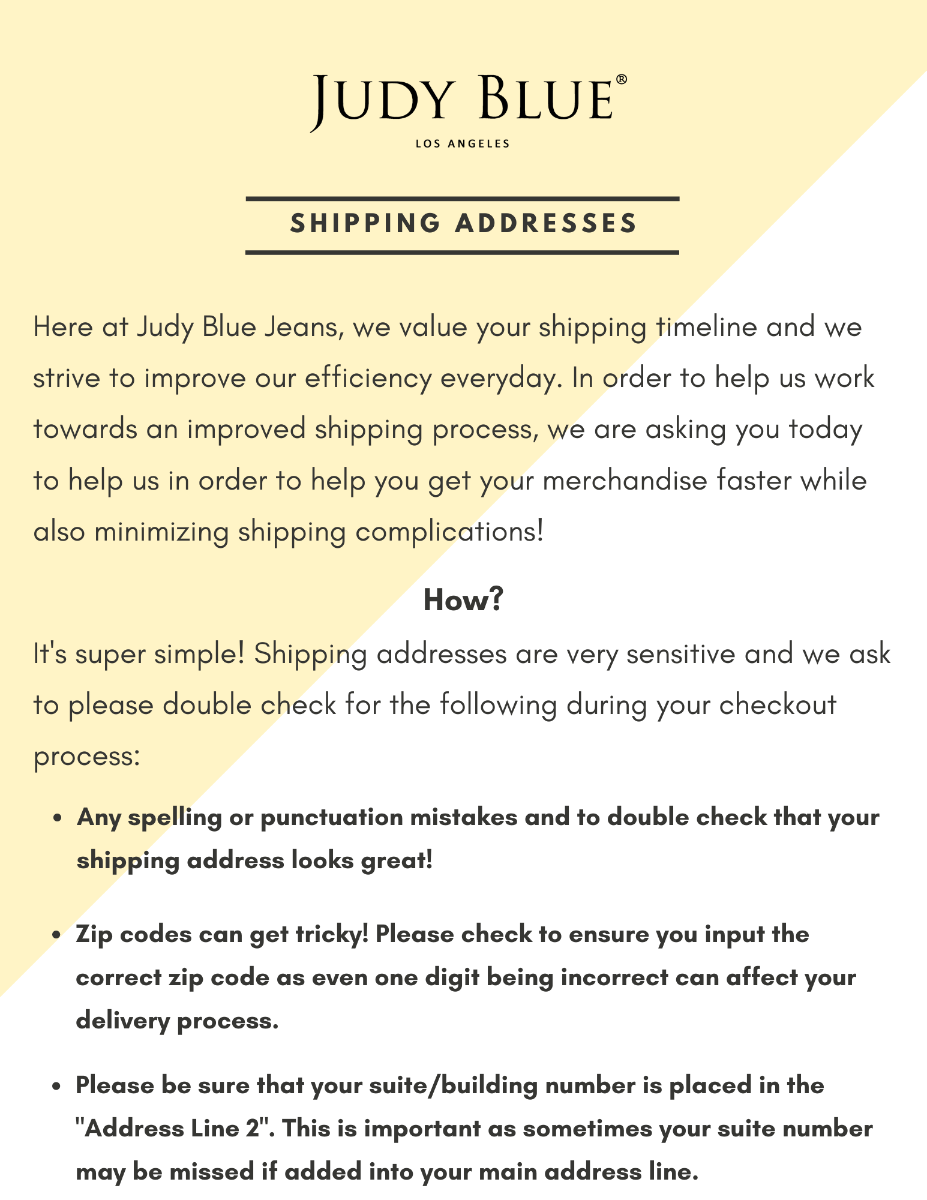 In the event that you are not completely satisfied with your order, you can return the merchandise within 10 days of the receipt date.
ALL NON-DEFECTIVE MERCHANDISE WILL BE SUBJECT TO A 15% RESTOKING FEE AND YOU MUST USE YOUR OWN SHIPPING RETURN LABEL.
Claims for any damages must be made within 3 days upon receipt of merchandise. All items returned must be in the original condition.

Shipping and handling fees are not refundable. (Including but not limited to all refused and unaccepted packages.) For refused or unaccepted packages, we will charge the return shipping fee onto any credit card you have provided. The refused merchandise will be subject to a 15% restocking fee.
In the case you use your own shipper ID from UPS or FedEx to ship out merchandise, the shipper ID must be ACTIVE. All chargebacks due to inactive or cancelled shipper ID's will be invoiced and charged onto any credit card you have provided. Price on this invoice does not included shipping and handling fees. Customer is fully responsible for these fees.

Please allow 5-7 business days for non-preorder orders to be confirmed & processed.

One of the benefits of carrying our line is that we offer "open-packs" for most of our styles, which gives the customer the freedom to choose the sizes to purchase for the store/boutique. However, please keep in mind that due to our "open-pack" policy, there is a possibility that we may be out of stock on certain sizes of each style. If anything is missing on your order, we may call for confirmation before shipping out the order.