PLEASE READ THESE TERMS AND CONDITIONS CAREFULLY BEFORE USING THIS WEB SITE. YOUR USE OF THIS WEB SITE CONFIRMS YOUR UNCONDITIONAL ACCEPTANCE OF THE FOLLOWING TERMS AND CONDITIONS. IF YOU DO NOT ACCEPT THESE TERMS AND CONDITIONS, DO NOT USE THIS WEB SITE.
*ORDER TOTAL MINIMUMS - We no longer accept revisions on orders to be less than 6 pieces per size run. If you are requesting to revise units on your order per notes, please be sure that it meets the 6-piece unit minimum.

*ORDER PAYMENTS PROCESSING - After placing your order, we will pre-authorize for any immediately available styles ready to be processed in which an estimated ($100+ minimum)would be held until we charge and ship your order. Once the pre-authorization is successful, we will send your order to the warehouse to be packed for shipping. Once your order is packed and ready to be shipped, we will then charge your order for the actual amount + shipping and your pre-authorization will be released from hold. Please be advised that pre-authorizion is for any immediate styles total + shipping + extra hold amount to secure your funds for us when we charge it.
*PRE-ORDERS/BACKORDERS PAYMENT PROCESSING
- Your pre-order styles will not be pre-authorized until we receive the merchandise and confirm that your pre-order is ready to be processed. When we receive the merchandise, we will automatically pre-authorize it and may or may not contact you to re-confirm because when you place your order, you are giving us the permission to take payment for the styles in your order since you have ordered with the intent to purchase. If you would like us to contact you before pre-authorizing your pre-order, please mention that in your order shipment notes and we will do that for you. Failure to leave notes will result in your pre-order being processed as we receive it. In order to avoid any delays with order processing and/or your pre-order styles selling out, we will go ahead and pre-authorize and charge as necessary. It is your responsibility to let us know if you no longer need your pre-order else we will proceed with your order once the merchandise arrives.
*DUPLICATE ORDERS - We do not call or email to confirm any duplicated styles and will be processed as you ordered. Please be advised that it is your responsibility to keep track of what you have ordered. We are not responsible for shipping any duplicates that you ordered on our website and we will assume you ordered the same style twice or more because you needed those units. If you received merchandise and are not satisfied with any duplicate units you ordered, you may request a return at returns@judybluejeans.com but please be advised that there is a 15% restocking fee and you must use your own shipping return label.
*ORDER CANCELLATIONS -
- If for any reason you need to cancel your order, please call us immediately. Otherwise, please send an email to orders@judybluejeans.com no later than an hour after placing your order. If your order is already pre-authorized and sent to the warehouse, we cannot cancel your order as we will not be able to locate it while your order is in circulation.
- In response to your valued feedback, we would like to make efforts to improve our fulfillment process. We have established a three-attempt rule for all in-stock and pre-orders going forward. We will attempt to reach out three times via phone or email regarding payment declines or any orders that request to "Call Before Shipping". After the third and final contact attempt, the associated styles in your order will be canceled and removed from your order.We ask that all our customers double check their spam/junk folders, as there is always a chance that our emails will be sent there.
Also, if you have any circumstances that will delay communication (such as vacations or technical difficulties), please let us know so that we can take appropriate action.
We kindly ask for your continued cooperation and encourage communicating with us! Our goal is to make the order process as seamless as possible so that our merchandise will flow from our warehouse to your hands more efficiently. Customer service is always at the forefront of our business and we hope this change can improve our service to you. As always, we appreciate your continued support & understanding!
*SHIPPING RESTRICTIONS -
We do not ship to P.O. Boxes and UPS automatically returns it back to us if it's a PO Box. Due to short-staff and order volume, we do not check every order for address corrections. Please be sure not to use a P.O. Box address when placing your order as we will not be held responsible for shipping compensation to send it back to you.
*MAP Policy (Minimum Advertised Price)
- In order to maintain the integrity of the Judy Blue brand, as of 6/20/19, we have established minimum retail prices for our products to protect and support all resellers, as well as consumers of Judy Blue. Judy Blue has spent an extensive amount of time building a brand of strong recognition and a high perceived value. By not adhering to the established Minimum Advertised Price (MAP) a Retailer can have a dramatic effect of diminishing or detracting from the perceived value of the Judy Blue brand and its products. Our MAP pricing policy is intended for consumers to purchase from Retailers based on loyalty and customer care expectations. Therefore, if Judy Blue agrees to allow your company to sell its products on a retail basis, you will need to agree and abide by the following requirements and restrictions. Please note this is in the best interest of the Retailer. Refer to the following information below for MAP breakdowns for each style category:
- $49 and up for shorts, skirts, shirts.
- $59 and up for classic, core-basic jean styles with minimal-to-no distressing or details and jackets.
- $64 and up for novelty jean styles with distressing, details, trims and/or special washes.

- MAP does not establish maximum advertised prices. All Retailers may offer Judy Blue products at any price in excess of the MAP.
- Judy Blue's MAP policy does not in any way limit the ability of any Retailer to advertise that "they have the lowest prices" or, they "will meet or beat any competitors price", that consumers should "call for a price" or phrases of similar import as long as the price advertised or listed for the products is not less than MAP.
- MAP pricing is established by Judy Blue and may be adjusted by Judy Blue at its sole discretion, without prior notice.
- Intentional or repeated failure to abide by this policy will result in penalties including, without limitation, termination of Retailers' access and right to resell Judy Blue products. Judy Blue does not intend to do business with Retailers who devalue or degrade the image of Judy Blue and its products. It is Judy Blue's sole discretion whether or not to provide prior notice or issue warnings before taking any action under this policy.
- E-Bay, Amazon, Etsy and Other Auction Web Sites Policy: • "Buy it Now" and/or Buy Box options must be listed at a price equal to MAP or greater. • For auctions the reserve and/or opening bids must start at MAP without a "Buy it Now" option. • Best Offer Auctions Are Not Allowed
- Judy Blue may run a sale from time to time and in such case the MAP will remain the same, unless specified otherwise. If/when special or sale is offered, Judy Blue will send out a notice in advance with details on adjusted MAP pricing for the duration of the sale.
- The MAP policy applies to all advertisements of Judy Blue products in any and all media, including, but not limited to, social media, flyers, posters, in-store advertising, coupons, mailers, inserts, newspapers, magazines, catalogs, mail order catalogs, email newsletters, email solicitations, Internet or similar electronic media, television, radio, and public signage.
- The inclusion in advertising of free or discounted products (whether made by Judy Blue or another manufacturer) with a product covered by the MAP policy would be contrary to the policy if it has the effect of discounting the advertised price of the covered product below the MAP.
- Any strike-through or other alteration of the Minimum Advertised Price is strictly prohibited.
- This MAP Policy shall apply to all Retailers regardless of whether the Retailer purchased the Judy Blue products directly from Judy Blue or from a wholesale distributor.
- This MAP Policy applies solely to Retailers engaged in retail sales. Retailers who desire to be wholesale distributors (bulk sales to Retailers) may contact Judy Blue to inquire as to applicable requirements and apply for approval to become wholesale distributors.
- Retailers agrees to hold all trademarks of Judy Blue as the property of Judy Blue and use advertising materials provided by Judy Blue in an authorized manner only.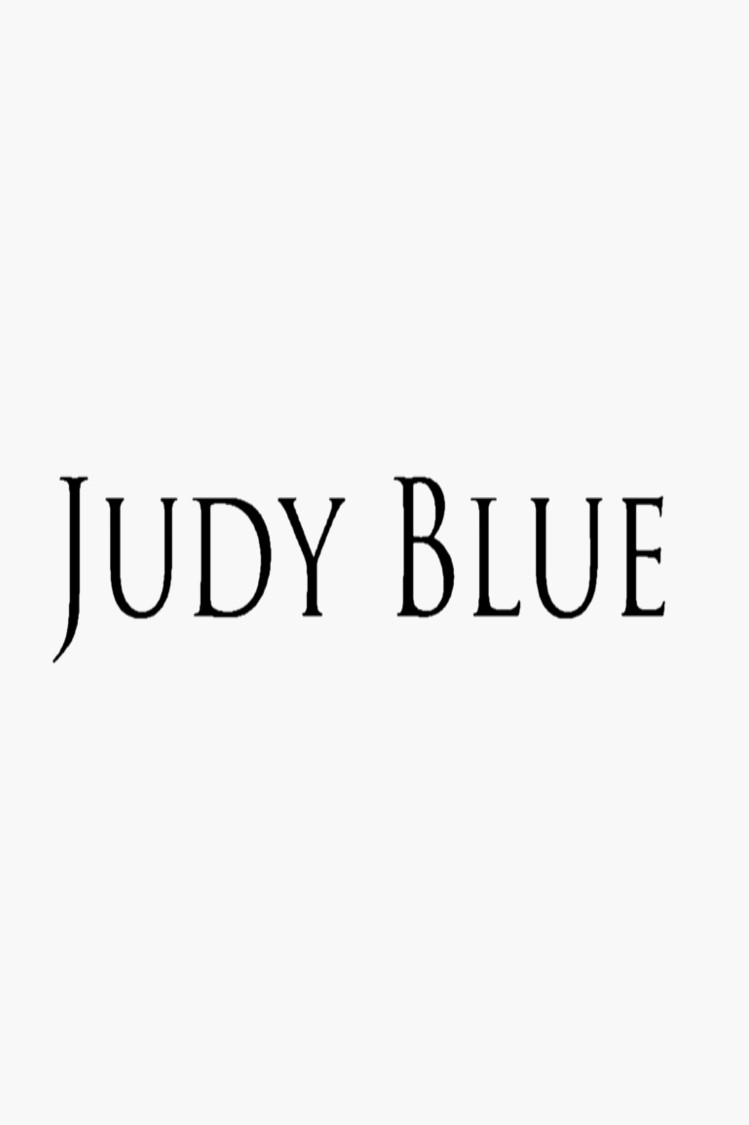 **END OF MAP POLICY**
* Products, Content and Specifications. All features, content, specifications, products and prices of products and services described or depicted on this Web Site are subject to change at any time without notice. Certain weights, measures and similar descriptions are approximate and are provided for convenience purposes only. We make all reasonable efforts to accurately display the attributes of our products, including the applicable colors; however, the actual color you see will depend on your computer system and we cannot guarantee that your computer will accurately display such colors. The inclusion of any products or services in this Web Site at a particular time does not imply or warrant that these products or services will be available at any time. It is your responsibility to ascertain and obey all applicable local, state, federal and international laws (including minimum age requirements) in regard to the possession, use and sale of any item purchased from this Web Site. By placing an order, you represent that the products ordered will be used only in a lawful manner.
* All risk of loss and title for items purchased from this Web Site pass to you upon delivery of the items to the carrier. You are responsible for filing any claims with carriers for damaged and/or lost shipments.
* Accuracy of Information. We attempt to ensure that information on this Web Site is complete, accurate and current. Despite our efforts, the information on this Web Site may occasionally be inaccurate, incomplete or out of date. We make no representation as to the completeness, accuracy or currentness of any information on this Web Site. For example, products included on the Web Site may be unavailable, may have different attributes than those listed, or may actually carry a different price than that stated on the Web Site. While it is our practice to confirm orders by email, the receipt of an email order confirmation does not constitute our acceptance of an order or our confirmation of an offer to sell a product or service. We reserve the right, without prior notice, to limit the order quantity on any product or service and/or to refuse service to any customer. We also may require verification of information prior to the acceptance and/or shipment of any order.
* Use of this Web Site. You may not modify the information or materials located on this Web Site in any way or reproduce or publicly display, perform, or distribute or otherwise use any such materials for any public or commercial purpose. Any unauthorized use of any such information or materials may violate copyright laws, trademark laws, laws of privacy and publicity, and other laws and regulations. You are responsible for maintaining the confidentiality of your account information and password and for restricting access to such information and to your computer. You agree to accept responsibility for all activities that occur under your account or password.
* We may suspend or terminate your account or your use of this Web Site at any time, for any reason or for no reason. You are personally liable for any orders that you place or charges that you incur prior to termination. We reserve the right to change, suspend, or discontinue all or any aspect of this Web Site at any time without notice.